Friends of the Feathered and Furry Wildlife Center is a wildlife rehabilitation center located in Greene County, New York. The organization is a refuge for orphaned and injured wildlife that travels to the locations where these animals are in need of care or face future threats from poisoned environments.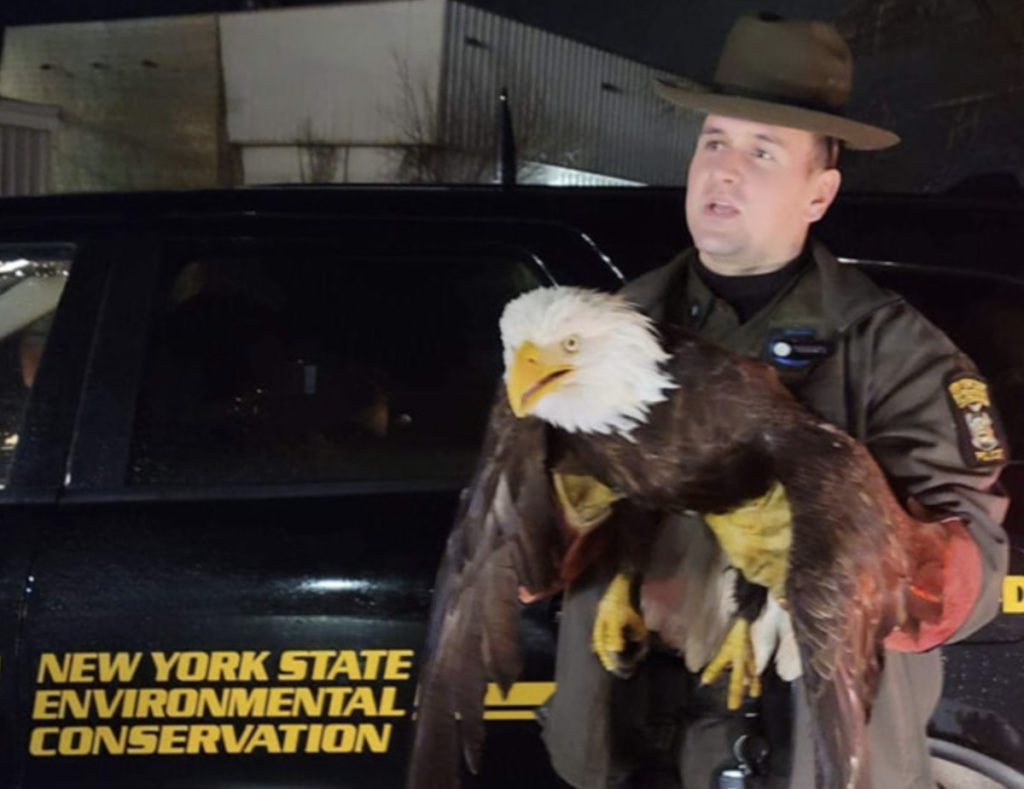 Most recently, Fff wildlife center posted on their Facebook page about another unfortunate case of lead poisoning in eagles. She was unable to stand with lead toxicity and is still recovering after receiving therapy from the rehabilitation center. A lead fragment the size of a grain of rice is lethal to eagles and the poisoning was a major reason for the birds reaching near extinction. Common symptoms include brain swelling, respiratory distress, muscle weakness, dehydration, starvation, kidney and liver damage, and seizures.
Research has revealed that lead toxicity in bald eagles are a consequence from lead ammunition fragments and lead fishing tackle that is left behind in the wild. States across the United States have phased out the sale of lead based products making it illegal to manufacture, but the residual impacts of this poison are still evident in the wild. Manufactured lead is poisonous in people as well. To be clear, Galena (or the natural form of lead, exists naturally in the earth in the amounts nature requires). What is this industrial toxic heavy metal still doing in anything?
We need to put an end to toxic chemicals in commercials products and food once and for all. These metals leak into soil and water contaminating the entire planet making everyone sick. Sounds like a pandemic. Even the CDC acknowledges lead poisoning causes nervous system and brain disorders. Remember when it was considered safe and effective in leaded gasoline and paints?
Friends of the Feathered and Furry Wildlife Center is a 501(c)3 is headed by a multiple-license Rehabilitator that also offers educational programs to cover many ages from adult to pre-k. These programs are designed to educate the community on how we can peacefully co-exist with wildlife.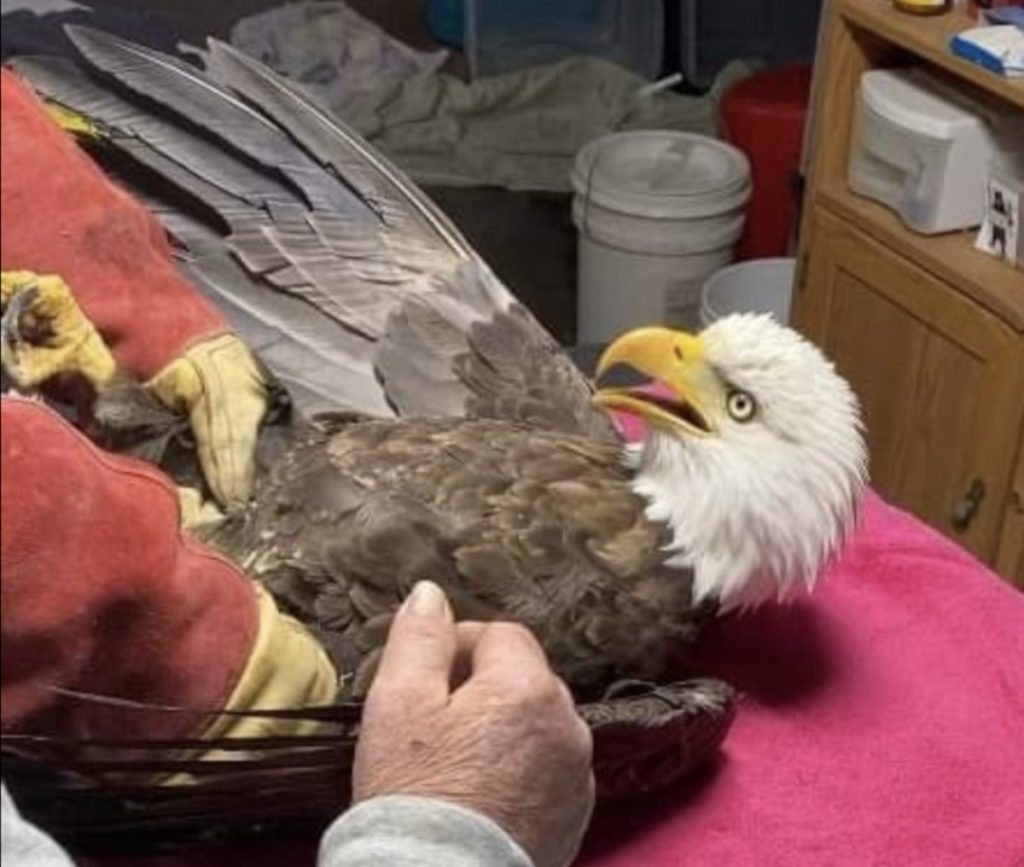 The compassionate service uses 100% of all monies donated for animal care. There are no salaries paid other than to those who charge for expertise in veterinary care, as well as construction, excavation, and any other service utilized for animal care. Volunteers spend hours cleaning, building and feeding babies to nurture back into the wild. If you would like to donate to this incredible organization or sponsor an animal, please visit the website to learn more about how to get involved.
Let Wild Be Wild.