Lakota Wolf Preserve
The Lakota Wolf Preserve located in Columbia, New Jersey is a place where wolves still roam and howl. The preserve is home to not only wolves, but foxes, bobcats, and lynx and is the largest of its kind in the Northeastern United States. Lakota is a name meaning friend or alliance of friends, and that is just what owners Jim Stein and Becky Mace had in mind when they founded the preserve to raise and care for the endangered species. Their very first wolf companion, Lakota, also inspired the name of this sanctuary where people can go today to visit and learn about the social structure of wolf packs.
Alliance of Friends
The wolf watch tours invite you to explore and learn about these animals as you enjoy a scenic 1/2 mile nature walk from the parking area to the preserve. There is also a shuttle bus option available that will drive you to the preserve where you will be greeted by 4 different wolf packs! Registration for tours is required on their website.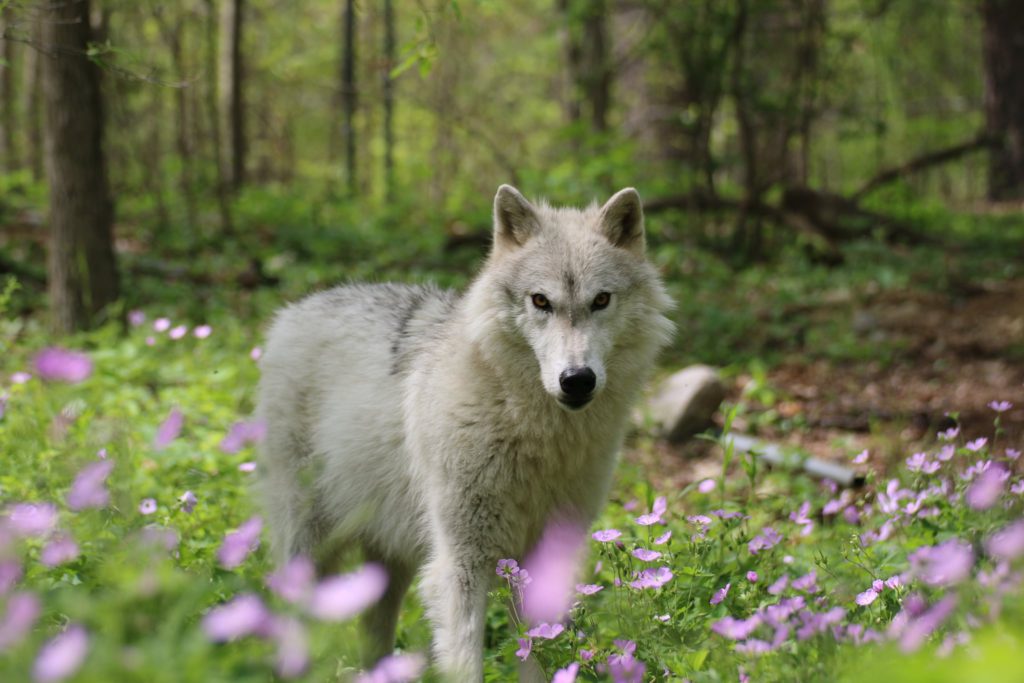 Currently, they are only scheduling tours three months in advance and tickets are selling fast so be sure to secure your ticket if you are in the area.
A unique offering at the preserve is the chance to photograph or video the wolves in their natural habitat during a private tour guided session.
You can learn more about this rare opportunity on their website at Lakota Wolf Preserve. If you are not in the area, but would like to support in some way, you can visit their website to learn more about becoming a sponsor and joining the Lakota Wolf Preserve family. Due to the Covid-19 pandemic, the preserve has lost significant business with mandatory shutdowns so every little bit helps now to sustain the preserve where these animals can live out their lives.