Woodstock Land Conservancy
We don't inherit the earth from our ancestors, we borrow it from our children. — Native American Proverb
Since 1987, The Woodstock Land Conservancy has been serving the Catskills, NY park with direct action efforts to protect land biodiversity. The non-profit works as apart of a community initiative with local conservation groups, businesses, and private land owners to preserve the forests, water resources, and historic sites in Woodstock New York and local areas.
Programs like conservation easement offer not only financial benefits to land owners, but shared community conservation values of preserved wildlife habitats and water resources. In addition, WLC offers year long free programming that is both educational and community driven.
First Saturdays on the Trail, a collaborative Film and Discussion Series, and the Woodstock Pollinator Pathway Project all run to contribute towards the overall movement in preserving land while engaging community members. All throughout the year there are special events hosted and you can visit the website to learn more about how to get involved.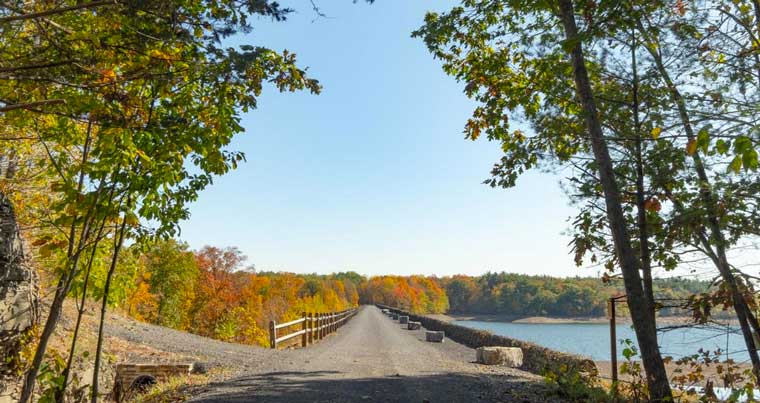 On Tuesday, January 25, the newly appointed Executive Director of WLC Andy Mossey, discussed on the Mādhava Unite Podcast, a little about native and invasive species of the Northeast and some areas to check out when visiting the Catkills. You can listen to that podcast episode here, available on Apple Podcasts and Spotify.
Andy mentioned the Ashokan Rail Trail that is 11.5 miles of stunning trail along the northern shore of the Ashokan Reservoir between West Hurley and Boiceville. The trail is dog-friendly, wheelchair accessible, and open from dawn to dusk every day.
The important conservation land efforts that protect our natural habitats could not be done so effectively without the support of donors and community service. If you would like to make a donation please do so here.