Nettles, Urtica dioica, U. urens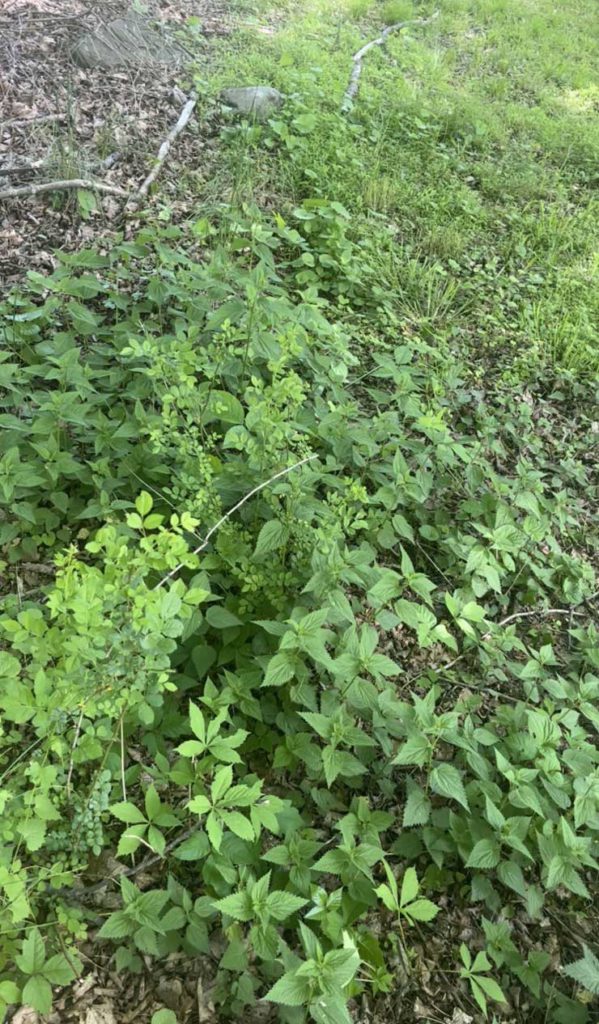 Nettles, apart of the Urticaceae family have a long healing history and are known widely today for their anti-inflammatory and nutritive benefits. The herb is nurturing and rich in nitrogen as well as a wide array of minerals such as iron, boron, silica, potassium, calcium, magnesium: CA and MG affect muscle function and nerve impulses.
The herb has been taken as a long term tonic to benefit the whole body, especially the lungs, stomach and urinary tract.
Nettles are great for the musculoskeletal system by strengthening connective tissue, improving production of synovial fluid in joints, strengthening bones and alleviating stiff joints — a classic herb for arthritis.
Hence, I was thrilled to find a wild nettle patch growing right outside the house in Woodstock, New York. I decided to make a delicious wild foraged nettle soup (that could also be replaced with spinach during the off-seasons). Note, nettles sting, but in a good way! Feel free to use gloves. This time I wanted to feel the burn and so I harvested without them.
There is actually an ancient tradition called urtication where our ancestors would (I still do) use the leaves to sting their skin. In doing so, they found the chemical constituents released from the plant would aide the relief of arthritic conditions.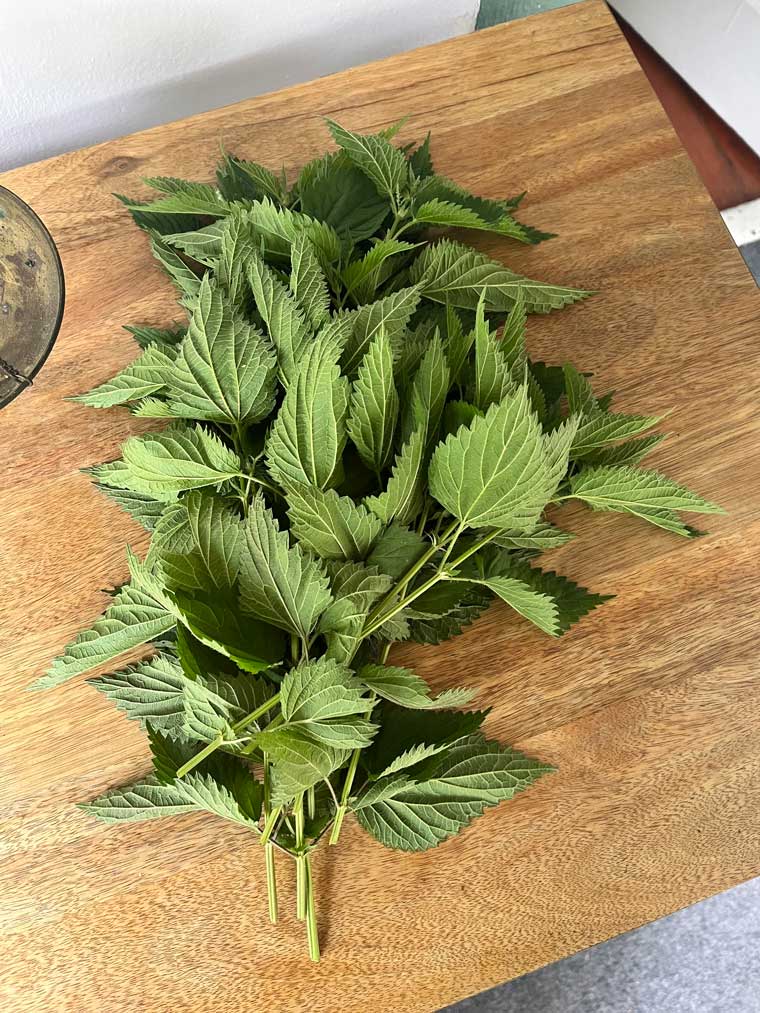 Nettles are considered a "superstar supplement" because of their high nutritional value. Some of the primary constituents include: Histamine, Acetylcholine, Chorophyll, Vitamins A and C, Galacturonic acid, Choline, Vitamin D, Phosphorus, Lignans, Beta-sitosterol, albuminoids.
Note: Acetylcholine is a neurotransmitter that causes muscles to contract, activates pain responses and regulates endocrine / REM sleep functions. It is made up of acetic acid and choline.
Nettles are some of the first springtime herbs to pop up right in time with the dandelions for a spring re-set, detox after a long cold winter.
If you have a nearby patch that you would like to harvest for soup or teas, keep in mind that you can cut back the herb before it flowers to continue having nettle soup all spring and summer long into the fall. They are resilient and will continue to grow until of course their climax which ends with flowers.
For this version of wild foraged nettle soup, I used a sea veggie broth for the iodine content and vitamin D from the mushrooms. There are many nettle soup recipes out there and I hope you will experiment and play with appealing variations that work for you on any given occasion.
Energetic Correspondences:
Flavor: salty, slightly bitter
Temperature: cool
Moisture: dry
Polarity: yang
Planet: Mars
Element: fire
Nettle Soup Recipe
Ingredients:
1 pound of white or yellow potatoes (slightly more if you want the soup creamier)
2 cloves of garlic
1 white onion
2 cups of freshly picked nettle leaves (spinach could be used in the off season)
4 cups of sea veggie broth
Thyme
Lemon
Directions:
Saute roughly chopped onions and garlic in small amount of vegetable oil for about 2-3 minutes. (I have used both coconut oil and sesame)
Add 4 cups of broth and potatoes cut in 1/2 inch pieces. Simmer covered until potatoes are softened (about 12 minutes)
Add nettle leaves and simmer for only 1 minute covered (just until leaves wilt). This will remove the sting.
Remove from heat and allow soup to cool: 8-10 minutes.
Place all ingredients in a blender and blend until smooth.
After smooth, add half a lemon squeezed and a handful of Thyme.
Blend a little more and adjust any seasonings.
Garnish:
Nettles usually grow around an abundance of ground ivy, violets, and dandelions. Feel free to garnish with some wild ground ivy which has these sweet little purple flowers and tastes like sage, or dandelion flowers and violets.
Enjoy,
Melissa