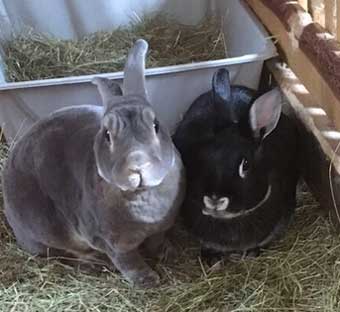 MU would like to kick off this summer's CTA with the incredible Red Robin Song Animal Sanctuary located in West Lebanon, New York. The sanctuary is home to rabbits, Tibetan yaks who were to be slaughtered at a meat farm, goats, pigs, one mini donkey and one mini horse named "Sheriff & Marshall". Sheriff and Marshall were both rescued from abusive situations who now are inseparable and the best of friends.
Mission Statement:
Our mission is to provide a forever home for rescued farm and domestic animals. We also rehabilitate injured and orphaned beavers and prepare them for release back into the wild. In addition, we work to educate the public about the many things they can do to make this a better world for animals while striving to improve our planet and the health of human kind.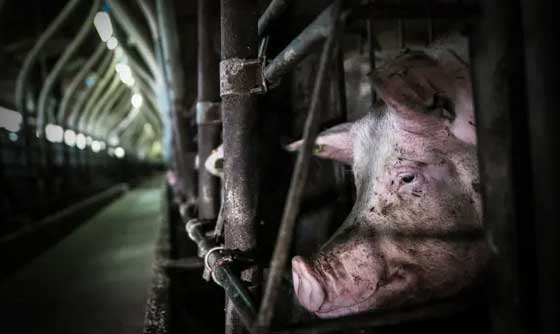 The 14 rescued pigs at the sanctuary have a great time living amid acres of forest land where they can bathe in a natural stream. This kind of shelter from the brutal storm of inhumane industrial pig farming, is an example of what it means to truly have compassion for those who have no voice.
Pigs are subjected to gestation crates where they are unable to express their natural behaviors. Instead they are often mutilated, abused, humiliated and neglected in filthy conditions.
These extremely intelligent and sensitive animals suffer from all sorts of disease in addition to high levels of stress when confined. They live a short existence only to be killed.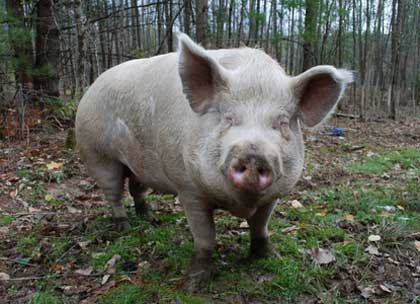 At Red Robin Song Animal Sanctuary animals can sing the song of their existence without having to endure such suffering and unnecessary violence. Who doesn't want to live this way? How can we truly find the 'social justice' we all seek if we allow this abuse of our fellow animal sisters and brothers?
If you are looking for an incredible experience this summer to join the compassionate movement of this mission, then check out the Red Robin Song Guest House — a Bed and Breakfast, nestled in the hills on the New York side of the Berkshires.
According to the website, the 85 acres offer an opportunity for guests to:
Delight in the joys of our Rabbit House
Marvel at our Tibetan yaks grazing feet away from our patio
Love on our goats who always appreciate some yummy greens
Be entertained by the adorableness of our inseparable "minis": Sheriff, the mini donkey and Marshall the mini horse
Take pleasure observing our pigs roaming through our forested land
There are many ways to support this mission to spread love and compassionate and "The Yaks" all the way from Tibet for instance require a lot of care and feed. You can visit the website to donate and learn more about the sanctuary and if you visit, please share your experience with us! I plan on going in July.
With Love,
Melissa